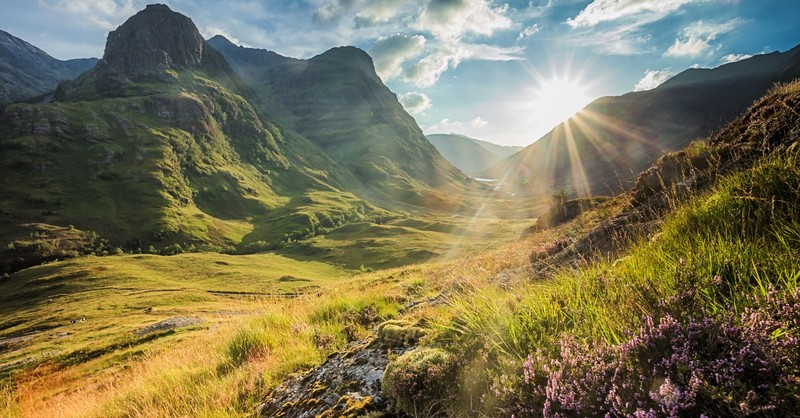 Jehovah is een van die maniere om YHWY te sê,
die ware, persoonlike naam van God. Dit het met verloop van tyd ontwikkel deur veranderinge in beide tradisies en vertalings van God se Woord . Jehovah  (ja-ho-vah) is een van verskeie name wat vir die Here in die Skrif gevind word, soos  Adonai  en  Yahweh .
Die meeste Christene is bekend met die woord Jehovah. Ons hoor hoe predikers dit in preke gebruik, en ons sing dit tydens lofsange en liedere:
"Lei my, o U grote Jehovah, Pelgrim deur hierdie dorre land. Ek is swak, maar U is magtig; Hou my vas met u kragtige hand." (uit  ' Lei my o U Grote Jehovah ')
"Daar is geen God soos Jehovah nie!" (uit  ' Dae van Elia ')
Jehovah is 'n woord waarvan ons weet dat dit spesiale betekenis het. Maar het jy al dikwels gewonder, soos ek…hoe en hoekom dit op hierdie manier gebruik is? Om die antwoord te ontdek kan jou begrip van God verdiep, en jou aanbidding verryk. Volgens die Bybel het God Homself geopenbaar met 'n enkelvoudige oorspronklike naam, hoe Hy gekies het om Homself aan die mensdom te openbaar: YHWY, vandag meer bekend as Yahweh of Jehovah.
Die betekenis van die naam Jehovah
Die letterlike betekenis van die naam is "Ek is die een wat is" (Dictionary.com) of, eenvoudiger, "Ek is." Hierdie kort definisie dra 'n gevoel van die ewige. Met ander woorde, God was, God is, God sal altyd wees. Gesien in die lig van die Skrif, dui dit ook op Sy alles-teenwoordige aard: sien, weet en eintlik by ons wees.
Die naam Jehovah is 'n Latinisering van die naam YHWY, God se persoonlike naam, soos Hy dit aan die Hebreërs geopenbaar het. Hy het hierdie naam aan Sy mense verskaf deels om Homself te onderskei as die Een ware God onder die baie gode wat in die kultuur aanbid is.
YHWY is wat deur die Grieke die Tetragrammaton genoem word, of "vier letters." Die patroon bestaan ​​uit letters uit die Hebreeuse alfabet: Yud, Hay, Vav en Hay. Die meeste Bybelwetenskaplikes glo dat dit waarskynlik as "Yah-weh" uitgespreek is. Maar omdat die Hebreeuse taal sonder vokale geskryf is, is die werklike oorspronklike klank van die Tetragrammaton gedebatteer.
Hoe God Jehovah genoem is
Die gebruik van Jehovah was werklik 'n vordering met verloop van tyd. Om en by die 3de eeu vC, uit hul eerbied vir die opdrag "Jy mag die Naam van die HERE jou God nie ydellik gebruik nie" ( Eksodus 20:7 ), het die Joodse tradisie gemeen dat die woord JHWY heilig was. Hulle het bepaal dat dit slegs deur die hoëpriester tydens die aangewese Versoendag, een van Israel se groot heilige feeste, gespreek moet word. Vir ander geleenthede is die naam Adonai vervang met YHWY.
Die gevolg met verloop van tyd was dat die oorspronklike vokalisering van God se naam uit mense se gedagtes begin verdwyn het. Eeue later wou 'n groep Joodse geleerdes genaamd die Masorete die woord herstel. Hulle het die vokale van Adonai in die Tetragrammaton laat val, wat gelei het tot die uitspraak "Yehowah." In die 13de eeu is die vroegste Latynse vorm van hierdie woord bekendgestel, wat in Engels "Jehovah" geword het.
Deur al die aanpassings en oorgange was die onderliggende bedoeling dat God bo alles vereer sou word – en dat Sy naam met die hoogste respek behandel sou word.
Waar word 'Jehovah' in die Skrif gevind?
Jehovah (of ander vorme daarvan, soos Yaweh) kom meer in die Bybel voor as enige ander naam vir God—ongeveer 6 800 keer. Vanaf die 16de eeu het vroeë vertalings, soos King James en William Tyndale se vertalings van die eerste vyf boeke van die Ou Testament, hierdie vorm van die Tetragrammaton begin gebruik. Baie latere vertalings, insluitend die English Revised en American Standard weergawes, het sy voorbeeld gevolg.
"Sodat die mense kan weet dat jy, wie se naam alleen Jehovah is, die Allerhoogste oor die hele aarde is." ( Ps 83:18  )
"Toe het Moses die HERE aangeroep en gesê: Wat moet ek met hierdie volk doen? Hulle is amper gereed om my te stenig." En die HERE het vir Moses gesê: Trek voor die volk uit en neem van die oudstes van Israel saam, en neem jou staf waarmee jy die rivier geslaan het, in jou hand en gaan. ( Eksodus 17:4-5  )
So vroeg in die Skrif as die boek Eksodus, praat God van Homself wat hierdie naam gebruik; in hierdie geval aan Moses:
"En ek het verskyn aan Abraham, aan Isak en aan Jakob, in die Naam van God, die Almagtige, maar deur my Naam Jehovah is ek nie aan hulle geken nie." ( Eksodus 6:3 )
Die profeet Jesaja het die naam aangeroep, gewoonlik in die konteks van lofprysing en aanbidding:
"Kyk, God is my  heil ; ek sal vertrou en nie vrees nie; want die Here HERE is my sterkte en my psalm; Hy het ook my tot heil geword." ( Jesaja 12:2 )
"Vertrou op die Here vir ewig, want in die HERE JAHWEH is ewige sterkte." ( Jesaja 26:4 )
Jehovah verskyn ook as die wortel van verskeie saamgestelde name wat God se goedheid aan sy volk verklaar.
– Jehovah-Elohim, die HERE wat die aarde en die hemel gemaak het ( Genesis 2:4 )
– Jehovah-Jireh, die HERE wat voorsien ( Genesis 22:14 )
–  Jehovah-Rapha , die HERE wat genees ( Eksodus 15:26 )
– Jehovah-Nissi, die HERE die Oorwinnaar ( Eksodus 17:15 )
– Jehovah-Shalom, die HERE stuur vrede ( Rigters 6:24 )
– Jehovah-Shama, die HERE die inwoner ( Esegiël 48:35 )
Soms word in die King James Bybel en ander meer moderne vertalings (soos die New American Bible en die New Revised Standard) die woord 'Here' in die plek van JHWY in plaas van Jehovah gebruik. Maar die essensie is dieselfde. Om dit met alle klein hoofletters te spel, onderskei dit van ander kere wat 'Here' gebruik word.
"Laat hulle weet dat U wie se Naam die HERE is, dat U alleen die Allerhoogste oor die hele aarde is." ( Psalm 83:18  NLV)
Waarom is hierdie naam vir God so persoonlik?
God, die Skepper van alle dinge, wou 'n hegte verhouding met die mense wat Hy gemaak het, bevorder. Dus, in plaas daarvan om afsydig en ver te bly, het Hy gekies om Homself te openbaar. Om hulle sy ware naam te gee, was 'n daad van intimiteit wat die mensdom genooi het om Hom te ken. Dit was een van die eerste van vele uitdrukkings van liefde wat God aan Sy mense betoon het.
Hierdie gebaar kan vandag dieselfde impak hê as vir die Hebreërs. Die idee dat so 'n magtige en ontsaglike God na aan ons wil wees, inspireer nederigheid en lof in my hart. Die gebruik van die woord "Jehovah" word dan 'n wonderlike en aanbiddende oomblik.
5 Pragtige beloftes van Jehovah
Hierdie naam, of dit nou in die eenvoudige of saamgestelde vorm gebruik word, is vol hoop. Dit is deel van verkondigings en gebede in die Skrif, en word altyd geassosieer met God se goedheid teenoor Sy mense. Hierdie uittreksels uit die King James vertaling gee 'n paar kykies in hoe God naby en aktief namens ons bly.
1. Hy is by ons teenwoordig in tye van lyding.
"En ek het aan Abraham, aan Isak en aan Jakob verskyn in die Naam van God, die Almagtige, maar deur my Naam, die HERE is ek nie aan hulle bekend nie. En Ek het ook my verbond met hulle opgerig om aan hulle die land Kanaän te gee. …" (Eksodus 6:3-4)
Hier sê God vir Moses dat Hy bewus is van hoe die Hebreërs deur die Egiptenare behandel is, en belowe om hulle daarvandaan in die Beloofde Land te verlos. Moses word getransformeer deur hierdie ervaring by die brandende bos.
2. Hy is by ons teenwoordig te midde van onreg.
"Swyg nie stil nie, o God, swyg nie en wees nie stil nie, o God. Want kyk, u vyande maak rumoer…Sodat die mense kan weet dat U, wie se naam alleen Jehovah is, die mees hoog oor die hele aarde." ( Psalm 83:1-2 ,  Psalm 83:18 )
Die Psalmdigter doen 'n beroep op God om diegene wat boos is, te herinner dat Hy dit nie sal duld dat kwaad aan sy volk gedoen word nie. Die skrywer is verneder in gees as hy erken dat God alwetend en almagtig is.
3. Hy is by ons teenwoordig in ons nood.
"In dié dag sal hierdie lied gesing word in die land van Juda: Ons het 'n sterk stad; redding sal God bestem vir mure en skanse…Vertrou op die Here vir ewig, want in die Here HERE is 'n ewige sterkte…" ( Jesaja 26:1 , 4)
Jesaja voorspel 'n tyd wanneer Israel in 'n lied van verhoging sal inbreek vir God se beskerming oor die nasie, en hy verwag duidelik daardie geleentheid.
4. Hy is by ons teenwoordig selfs wanneer ons sondig.
"En in dié dag sal jy sê: Here, ek wil U loof: al was U toornig op my, u toorn het afgewend en U het my getroos. Kyk, God is my heil; ek vertrou en nie vrees nie. want die Here HERE is my sterkte en my psalm; Hy het ook vir my tot heil geword. Daarom sal julle water skep uit die fonteine ​​van verlossing met blydskap ( Jesaja 12:1-3 ) .
In hierdie gedeelte verhef Jesaja die lof aan die Here omdat hy sy volk vergewe het wanneer hulle hul bekeer, en dat hy hul verhouding met Hom herstel het. Dit is 'n oomblik van viering en aanbidding.
5. Hy is teenwoordig om saam met ons te stap.
"En die engel sê vir haar: Moenie bevrees wees nie, Maria, want jy het genade by God gevind. En kyk, jy sal swanger word en 'n Seun baar, en jy moet hom Jesus noem." ( Lukas 1:30-31 )
God het sy Seun aarde toe gestuur met die naam Jesus, wat van die Hebreeuse "Yehoshuah" kom. Daardie naam beteken "Jehovah red." (In sy profesie van die komende Verlosser,  het Jesaja 7:14  die geboorte van Jesus voorspel deur die naam Immanuel te gebruik, wat ook "God met ons" beteken.)
'n 

Lofgebed

 tot Jehovah
Vader God, dankie dat U Uself op so 'n persoonlike manier aan ons openbaar het. Die naam Jehovah leer ons soveel wonderlike dinge oor wie jy is, die belangrikste van jou teenwoordigheid by ons.
Maar daar is die belofte van soveel meer seëninge. Ons loof U dat U ons Voorsiener, ons Vrede, ons Verlosser en ons Geneesheer is. Om die waarheid te sê, dit sal ons vir ewig neem om alles op te noem wat U belowe het en alles wat U gedoen het. So hoe reageer ons op U genade en barmhartigheid? Laat ons onsself gee, want dit is wat U Woord sê wat U regtig wil hê: ons harte, verstand en gees.
Ons bid dat namate ons meer oor U naam geleer het, ons dankbaarheid, vreugde en vertroue in U sal groei. Dankie, Vader God, Jehovah, vir U begeerte om geken te word. Help ons om 'n dieper verbinding met U te soek. Amen.
Om meer oor die naam van God te leer, gaan verder as 'n eenvoudige studie. As ons die tyd neem om na te dink oor wat "Jehovah" bedoel is om oor te dra, kan ons nie anders as om verander te word nie. Want toe Hy dit geopenbaar het, het God 'n duidelike boodskap oor Sy natuur gestuur:  dat Hy ten volle by sy volk teenwoordig is . Mag jy geseën word met 'n nuwe waardering vir die woord Jehovah—om te weet watter kosbare geskenk dit tussen God en Sy volk was.