"Hy het alles mooi gemaak op sy tyd" ( Prediker 3:11 ).
Om wyse perspektief en goeie begrip van skoonheid te vind, kan ons na die Skrif kyk vir leiding. God maak dinge mooi. Skoonheid kan verstaan ​​word in terme van menslike skoonheid en natuurlike, Godgegewe skoonheid. Die Skrif onderskei die twee, en help ons dus om skoonheid te navigeer sonder om die slagoffer te word van die skemas van die vyand wat skoonheid probeer gebruik as 'n manier om ons aandag af te lei om God eerste te stel.
God het alle dinge op hulle tyd mooi gemaak. Hy is die skrywer van skoonheid en dit is God se benaming wat iets mooi maak. Voorwaar, skoonheid is meer as uiterlike voorkoms of iets mooi om na te kyk. Natuurlike skoonheid is baie dieper as dit.
Wat sê die Bybel oor skoonheid?
Die Skrif het baie te sê oor skoonheid, en dit word duidelik dat daar 'n verskil is tussen natuurlike, Goddelike skoonheid en menslike skoonheid. Wat God mooi gemaak het, is dalk nie wat die samelewing of kultuur as mooi beskou nie. Wanneer ons probeer om tred te hou met menslike standaarde van skoonheid, kom moeilikheid in.
"Maar die Here het vir Samuel gesê: Moenie ag gee op sy voorkoms of sy lengte nie, want Ek het hom verwerp. Die Here kyk nie na die dinge waarna mense kyk nie. Mense kyk na die uiterlike, maar die Here kyk na die hart'" ( 1 Samuel 16:7 ).
Menslike skoonheid word uitsluitlik beoordeel deur uiterlike voorkoms. Iemand het skoonheid as hulle op 'n sekere manier lyk of in sekere grootte klere pas. Dinge wat groot en duur is, is wat die mensdom as pragtig beskou. Maar God waarsku daarteen om na buite te kyk as die maatstaf van skoonheid.
Ware skoonheid word gemeet aan die toestand van 'n mens se hart, en dit is wat ons verstaan ​​as natuurlike, Godgegewe skoonheid. Dit is nie 'n mens se hare, velkleur of middellyf wat 'n mens mooi maak nie; wat 'n mens vol skoonheid maak, is 'n hart wat vriendelik,  regverdig en heilig is. Wanneer ons God eerste stel en soos Jesus leef, dan is ons werklik pragtig. Uiterlike skoonheid sal mettertyd vervaag, maar natuurlike, Godgegewe skoonheid het ewige impak.
Bybelverse oor skoonheid
Die Bybel sluit eksplisiete en implisiete gedeeltes oor skoonheid in, en wanneer dit saamgeweef word, leer dit ons dat skoonheid van God is en deur Hom geskep is. Dink aan hoeveel skoonheid daar regdeur die skepping en binne die mensdom gesien kan word. Daar is sekerlik baie mooi in die wêreld om ons te vinde wat ons terugwys na ons Here. Hier is 'n paar verse wat skoonheid noem.
"Jou hart het trots geword oor jou skoonheid, en jy het jou wysheid verderf deur jou prag. Daarom het Ek jou op die aarde gegooi; Ek het 'n skouspel van jou gemaak voor konings" ( Esegiël 28:17 ).
"Die hemele verkondig die heerlikheid van God; die lug verkondig die werk van sy hande" ( Psalm 19:1 ).
"Ek loof U omdat ek vreeslik en wonderbaarlik gemaak is; u werke is wonderbaar, ek weet dit goed" ( Psalm 139:14 ).
"Moenie in jou hart na haar skoonheid begeer nie, en laat sy jou nie met haar oë betower nie" ( Spreuke 6:25 ).
"Bekoorlikheid is bedrieglik, en skoonheid is vlugtig; maar 'n vrou wat die Here vrees, moet geloof word" ( Spreuke 31:30 ).
"Daarom verloor ons nie moed nie. Al vergaan ons uiterlik, maar innerlik word ons dag vir dag vernuwe" ( 2 Korintiërs 4:16 ).
"Die doel van ons aanklag is liefde wat spruit uit 'n rein hart en 'n goeie gewete en 'n opregte geloof" ( 1 Timoteus 1:5 ).
Hierdie verse help ons om ware skoonheid beter te waardeer en waarsku gelowiges om nie te mis waaroor ware skoonheid gaan nie. Elkeen van ons is pragtig wanneer ons Christus in ons reflekteer. God is pragtig. Sy skepping is pragtig. Ons is pragtig omdat ons na God se beeld gemaak is.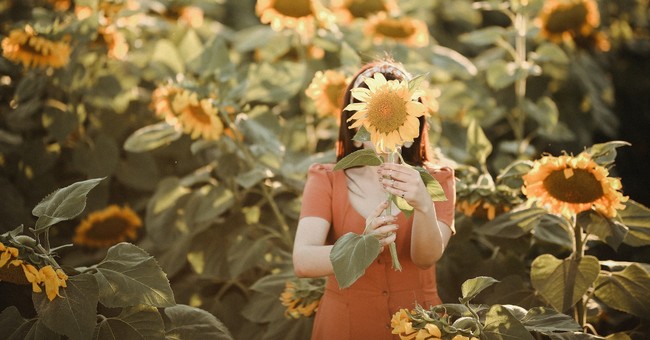 Wat maak iets mooi, volgens die Skrif?
Die Here self is vol prag en prag. Sekerlik, alles wat Hy geskep het, verklaar Sy heerlikheid. Die Skrif bevestig dat God self mooi is en skoonheid is iets wat voortspruit uit in lyn met God.
"Een ding vra ek van die Here, net dit soek ek: dat ek al die dae van my lewe in die huis van die Here mag woon, om die skoonheid van die Here te aanskou en Hom in sy tempel te soek" (Ps . 27:4 ).
Wat 'n geskenk dat hierdie wêreld, geskep deur God, gevul is met baie skoonheid wat ons terugwys na ons genadige en liefdevolle Skepper. Die Bybel leer dat skoonheid minder oor uiterlike voorkoms gaan en meer oor die weerspieëling van God se skoonheid.
"Die wat na Hom kyk, straal, en hulle aangesig sal nooit beskaamd staan ​​nie" ( Psalm 34:5 ).
"Jou skoonheid moet nie uit uiterlike versiering kom nie, soos uitgebreide haarstyle en die dra van goue juweliersware of fyn klere. Dit moet eerder dié van jou innerlike wees, die onverwelklike skoonheid van 'n sagmoedige en stille gees, wat in God se oë van groot waarde is" ( 1 Petrus 3:3-4 ).
Praat, optree en dink in lyn met die Skrif en die lewe van Jesus is wat ons stralend en mooi maak. Dit kan gevaarlik wees om die kulturele standaard van skoonheid te verafgod en daarna te jaag eerder as om te soek om meer soos Jesus te wees en Sy koninkryk te bevorder.
Is dit 'n sonde om mooi te wil wees?
Wanneer ons strewe na skoonheid daaroor gaan om die vrug van die Gees te dra en meer Christus-agtig en regverdig te word, is daar geen sonde in die begeerte om mooi te wees nie. Gelowiges moet tog hoop om mooi voor die Here te wees, want hulle is rein, heilig en welgevallig in Sy oë.
"Jy is heeltemal pragtig, my skat; daar is geen gebrek aan jou nie" ( Hooglied 4:7 ).
Soos hierdie vers in Hooglied oordra, is skoonheid goed wanneer dit in lyn is met God se siening van skoonheid. God begeer om na Sy kinders te kyk en Sy skoonheid in ons en deur ons te sien skyn. Wanneer ons liefhet, wanneer ons dien en wanneer ons vir die minste hiervan sorg, is ons pragtig. Wanneer ons bid, wanneer ons aanbid, en wanneer ons God eerste stel, is ons pragtig. Wanneer ons sag, nederig en vriendelik is en die vrug van die Gees dra, is ons pragtig.
Die sondigheid van mooi wil wees is wanneer ons bekommerd is oor ons uiterlike voorkoms. Ons moet vir ons liggame sorg, maar as ons meer tyd spandeer aan die toestand van ons vel en hare as ons harte, mis ons die merk van geregtigheid baie. Wanneer ons meer tyd spandeer om om te gee wat ander dink of om 'n fasade op te sit in plaas daarvan om 'n lig vir Jesus te wees, trap ons in die strik van trots en oneerlikheid. Die strewe na wêreldse skoonheid kan 'n groot koste vir ons siele hê en ons van God af wegskeur. Wanneer enigiets 'n afgod oor God in ons harte en lewens word, is dit sonde.
'n 

Gebed

 om die skoonheid rondom ons te sien
Genadige en liefdevolle God,
Dankie dat jy die skrywer en skepper van skoonheid is. Help my om stil te staan ​​en tyd te spandeer om te dink oor jou skoonheid en alles wat goed, edel en rein is. Help my om al die goedheid en skoonheid rondom my te sien as gevolg van jou. Here, gee my 'n regverdige perspektief wanneer dit kom by die verstaan ​​van natuurlike, Godgegewe skoonheid, en help my om nie bekommerd te wees oor die najaag van menslike skoonheid nie. Maak my oë oop vir jou skoonheid in die wêreld om my. Help my om te sien wat jy sien is pragtig. Maak enige verkeerde begrip wat ek van skoonheid in my hart en verstand het reg. Laat my lewe mooi wees in u oë en vir diegene wat ek teëkom. Dankie, Here, vir die gawe van skoonheid,
Amen.
Die Bybel het baie te sê oor skoonheid, wat ongelooflik nuttig en relevant is in 'n wêreld wat so gefokus is op skoonheid. Alhoewel die samelewing probeer om te beïnvloed wat ons dink mooi is, kan ons na die Skrif kyk vir hulp om werklik te verstaan ​​waaroor ware skoonheid gaan. Ons vind in God se woord die waarskuwing om skoonheid te definieer deur uiterlike voorkoms, en in plaas daarvan word ons geleer wat skoonheid werklik beteken. Die toestand van ons harte is wat ons skoonheid bepaal. Wanneer ons gevul is met goedheid en regverdig lewe, dan is ons pragtig.