"Moenie aan die patroon voldoen nie

van hierdie wêreld, maar word verander deur die vernuwing van jou verstand. Dan sal jy kan toets en goedkeur wat God se wil is—sy goeie, welgevallige en volmaakte wil" (Romeine 12:2).
Elke Christen stel daarin belang om God se wil vir hul lewe te "ontdek". Maar wat is God se wil, en hoe kan ons te werk gaan om dit te "ontdek"? Is Sy wil iets verborge wat ons moet soek, of is dit iets voor die hand liggend? Nog belangriker, kan ons God se wil "misloop", of kan ons op een of ander manier dinge deurmekaar maak deur die verkeerde besluite te neem?
Hierdie is moeilike vrae wat ernstige reperkussies het, en die goeie nuus is dat ons God se wil kan ken en uitleef soos dit aan ons geopenbaar word in gebed en Skrif deur die Heilige Gees. God wil nie hê dat ons ons lewens moet spandeer om Hom te probeer uitpluis soos 'n soort kosmiese legkaart nie, maar in plaas daarvan openbaar Hy Homself aan ons wanneer ons Hom soek. Ons sal nooit God se wil ten volle verstaan ​​nie, want dit gaan ons verstand te bowe. Tog laat God ons nie wonder hoe om Hom te behaag nie, en Hy het ons maniere gegee om te verseker dat ons in Sy wil is.
Wat beteken "die wil van God"?
"Laat u koninkryk kom, laat u wil geskied, net soos in die hemel ook op die aarde" (Matteus 6:10).
Jesus het die dissipels geleer om te bid dat God se wil geskied, en by uitbreiding leer Hy ons dieselfde ding. Die wil van God bestaan ​​uit dinge wat in lyn is met God se plan en doel. Eenvoudig gestel, dit is die dinge wat God wil hê, en God is nie bang om hierdie dinge aan ons te kommunikeer nie. Die Bybel sê byvoorbeeld vir ons dat dit God se wil is dat niemand sal vergaan nie (2 Petrus 3:9), en ons verstaan ​​dit so dat redding vir almal is wat God wil hê. Deur die geskiedenis heen sien ons dat God Sy wil openbaar aan almal wat Hom werklik soek.
Die Skrif gee vir ons baie duidelike voorbeelde van God wat Sy wil aan mense soos Noag, Abraham, Moses, Gideon en vele ander openbaar. Henry Blackaby het geskryf dat met al hierdie voorbeelde, die patroon dieselfde was. 1) Hy het na hulle gekom; 2) Hy het Sy beplande aktiwiteit geopenbaar; 3) Hulle het Hom geglo en hulle lewens by Hom aangepas; 4) hulle het Hom gehoorsaam; en 5) Hulle het ervaar dat God Sy wil deur hulle doen. God kom steeds na ons toe en praat met ons deur gebed en deur Sy Woord, en stel ons in staat om ons lewens by Hom aan te pas en te sien dat Sy wil in ons uitgeleef word.
Wanneer mense van God se wil praat, wat bedoel hulle?
"Hy het jou gewys, o sterfling, wat goed is. En wat vereis die Here van jou? Om regverdig te handel en barmhartigheid lief te hê en nederig met jou God te wandel" ( Miga 6:8 ).
Ons praat dikwels van 'n begeerte dat God se wil in baie van die groot besluite in ons lewens geskied: om Sy leiding te vra in wie ons trou, waar ons woon, waar ons werk, en vir die redding van diegene wat ons  liefhet . Dit is heeltemal goeie plekke om Sy wil te soek, en Hy word verheerlik wanneer ons bid dat Sy wil in ons geskied. Ons moet egter bewus wees dat Hy nie mag antwoord wanneer ons verwag of op die manier wat ons verwag nie.
God openbaar baie van Sy wil vir ons in verse soos  Miga 6:8 , wat ons leer dat  Hy wil dat ons nederig, genadig en regverdig moet wees . Dit is nie een of ander groot mistieke ontdekking nie, maar dit is presies wat ons moet doen om Sy wil te sien, te verstaan ​​en te doen.
Terwyl ons bid dat God se wil op aarde sal geskied soos dit in die hemel is, moet ons aanvaar dat  Sy  wil nie soos  ons  wil mag lyk nie. Miskien is die mees verstommende voorbeeld van God se wil wat anders is as ons eie, van Jesus self die aand toe Hy verraai is.
In Sy menswees wou Hy niks met die pyn en angs van die kruis te doen hê nie. Wie sal! Sy  gebed  dien as 'n pragtige beeld van onderwerping aan die wil van God: "My Vader, as dit moontlik is, mag hierdie beker van My weggeneem word. Tog nie soos Ek wil nie, maar soos jy wil" ( Matteus 26:39 ). Omdat die lewe van Jesus so ongelooflik ingestel was op God se wil, was Hy bereid om sy eie wil opsy te skuif en die ewige werk wat God op die punt was om deur Hom te doen, te omhels.
Fotokrediet: ©Getty Images/jankovoy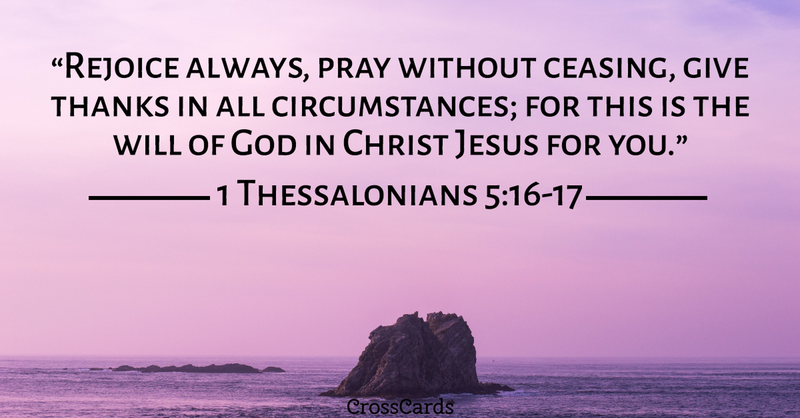 10 Nuttige Bybelverse oor God se Wil
Hieronder is 10 verse en gedeeltes wat ons kan help om God se wil te verstaan ​​en hoe dit in ons werk:
Johannes 6:39-40  – "En dit is die wil van Hom wat My gestuur het, dat Ek nie een van almal wat Hy My gegee het, sal verloor nie, maar hulle sal opwek in die laaste dag. Want die wil van my Vader is dat elkeen wat na die Seun kyk en in Hom glo, die ewige lewe sal hê, en Ek sal hulle opwek in die laaste dag."
1 Tessalonisense 5:18  – "Wees in alle omstandighede dankbaar; want dit is die wil van God in Christus  Jesus van julle ."
1 Tessalonisense 4:3-5  – "Dit is die wil van God dat julle geheilig moet word: dat julle hoerery moet vermy; dat elkeen van julle moet leer om sy eie liggaam te beheer op 'n manier wat heilig en eerbaar is, nie in hartstogtelike wellus soos die heidene, wat God nie ken nie."
1 Timoteus 2:3-4  – "Dit is goed en behaag God, ons Verlosser, wat wil hê dat alle mense gered word en tot kennis van die waarheid kom."
Daniël 4:35  – "Al die volke van die aarde word as niks beskou. Hy doen wat hy wil met die magte van die hemel en die mense van die aarde. Niemand kan sy hand terughou of vir hom sê: 'Wat het jy gedoen?'."
Galasiërs 1:3-4  – "Genade en vrede vir julle van God  ons Vader  en die Here Jesus Christus, wat Homself vir ons sondes gegee het om ons te verlos van die huidige bose wêreld, volgens die wil van ons God en Vader."
Handelinge 21:12-14  – "Die mense daar het by Paulus gepleit om nie na Jerusalem op te gaan nie. Toe antwoord Paulus: 'Waarom huil jy en breek jy my hart? Ek is gereed om nie net gebind te word nie, maar ook om in Jerusalem te sterf ter wille van die Naam van die Here Jesus.' Toe hy nie afgeskrik wou word nie, het ons moed opgegee en gesê: 'Die Here se wil geskied'."
Romeine 9:18-23  – "Daarom ontferm God Hom oor wie Hy barmhartig wil wees, en Hy verhard wie Hy wil verhard. Een van julle sal vir my sê: 'Waarom blameer God ons dan nog? Want wie kan sy wil weerstaan?' Maar wie is jy, 'n mens, om met God terug te praat? "Sal wat gevorm word vir die een wat dit gevorm het, sê: Waarom het jy my so gemaak?" Het die pottebakker nie die reg om van dieselfde klomp klei 'n paar pottebakkerye vir spesiale doeleindes en sommige vir algemene gebruik te maak nie?"
Efesiërs 6:6  – "Gehoorsaam hulle nie net om hulle guns te verkry wanneer hulle oog op julle is nie, maar as slawe van Christus, wat die wil van God uit julle hart doen."
Jakobus 4:14-15  – "Wel, julle weet nie eers wat môre gaan gebeur nie. Wat is jou lewe? Jy is 'n mis wat vir 'n rukkie verskyn en dan verdwyn. In plaas daarvan, moet jy sê: 'As dit die Here se wil is, sal ons lewe en dit of dat doen'."
Terwyl jy oor hierdie Skrifte peins, bid dat God jou nader aan Hom sal trek en Sy wil sal openbaar terwyl jy Hom soek.
Kan ons weet wat God se wil vir sekere situasies is?
Die antwoord is 'n besliste ja! Maar om Sy wil te ken, en Sy stem te hoor, vereis dat ons Hom eers in die klein dingetjies soek, Hom leer ken en groei in ons verhouding met Hom bloot as gevolg van wie Hy is, en Hom vra om Sy wil aan ons te openbaar. Ons kan beslis bid dat God ons Sy wil sal leer soos die Psalmdigter in  Psalm 143:10 gedoen het ; "Leer my om u wil te doen, want U is my God; mag u goeie Gees my op gelyke grond lei."
Jesus  maak dit duidelik dat deur God te soek en te kies om volgens Sy Woord te lewe, ons nie net Sy wil kan doen nie, maar ons sal daarom as erfgename saam met Christus beloon word, deur te sê: "Wie God se wil doen, is my broer en suster en moeder" ( Markus 3:35 ).
Hierdie wêreld kan moeilik wees, en dinge wat nie van God is nie, kan aanvanklik na goeie, goddelike idees lyk. Deur die ware van die valse te onderskei, kan ons na Paulus kyk. Paulus het 'n bietjie geweet van die verstaan ​​van die wil van God, en verklaar selfs dat hy geweet het dit is God se wil dat hy 'n apostel word ( 1 Korintiërs 1:1 ).
In  Romeine 12:2 leer Paulus dat ons hierdie subtiele leuens kan uitwis en die wil van God kan leer wanneer ons niks van God terughou nie, sodat God volle beheer oor ons verstand kan hê; "Moenie aan die patroon van hierdie wêreld voldoen nie, maar word verander deur die vernuwing van jou denke. Dan sal jy kan toets en goedkeur wat God se wil is—sy goeie, welgevallige en volmaakte wil." Ons kan God se wil ken deur dit te toets en goed te keur met 'n verstand wat deur God vernuwe is.
Hoe om te bid om God se wil vir ons lewens te volg
"Dit is die vertroue wat ons het om tot God te nader: dat as ons iets vra volgens sy wil, Hy ons verhoor" ( 1 Johannes 5:14 ).
Ons kan in vertroue bid dat God se wil in ons sal geskied. Ons kan Hom vra om Homself aan ons te openbaar deur die krag van die Heilige Gees deur  gebed  en Sy Woord. Ons volg die voorbeeld van  Kolossense 4:12 , wat openbaar dat vroeë gelowiges vurig God se wil vir mekaar gebid het; "Epafras, wat een van julle is en 'n dienaar van Christus Jesus, stuur groete. Hy worstel altyd in gebed vir jou, dat jy volwasse en volkome verseker kan staan ​​in die hele wil van God."
Net so bid ek dat jy God se wil sal vind waar Hy dit aan jou geopenbaar het deur Sy Woord en deur tyd wat saam met Hom in gebed spandeer word. Ek bid dat jou verhouding met God intiem sal wees, dat jou  geloof  versterk mag word, jou hart diep gewortel mag word in die waarheid wat net in Christus gevind word, en dat jou verstand ten volle vernuwe sal word deur Sy liefde en barmhartigheid. Ek vra dat jy vas sal staan, ten volle op God vertrou en Hom getrou sal volg, selfs wanneer jy nie verder kan sien as die volgende stap nie. Mag jy probeer om liefde, geregtigheid en nederigheid in al jou verhoudings uit te leef, en sodoende voorbereid en gereed wees om God se goeie en volmaakte wil uit te leef. Ek bid dat as jy Hom soek, jy Hom sal vind en dat Sy wil in jou volbring word. Amen.
God is gister, vandag en vir altyd dieselfde, en Hy is ewig goed vir ons. Terwyl ons probeer om Sy wil te ken, laat ons eers daarna streef om Hom diep te leer ken, en deur Hom te ken, sal ons lewens natuurlik buig in die rigting van Sy wil.