Geduld is 'n belangrike eienskap waarin ons almal moet probeer groei. Liefde is immers geduldig en vriendelik (1 Korintiërs 13:4). Eerlike, goedhartige mense wat God se woord hoor, daaraan vashou en geduldig 'n groot oes lewer (Luk. 8:15). Geduld is deel van die vrug van die Gees, wat afbreek in liefde, vreugde, vrede,  geduld , vriendelikheid, goedheid en getrouheid (Galasiërs 5:22). God gee ons die krag om swaarkry, moeilikhede en beproewings te verduur, maar ons moet leer en groei in hierdie vrug van die Gees. 'n Sinoniem van geduld is lankmoedigheid, en dit is 'n lewenslange strewe.
Waar noem die Bybel die frase 'die geduld van Job'?
Jakobus 5:11  in die King James Version gebruik die presiese frase die geduld van Job.
Kyk, ons ag die gelukkige wat standhou. Julle het gehoor van die lankmoedigheid van Job en die einde van die Here gesien; dat die Here baie barmhartig en barmhartig is .
Ander weergawes en vertalings gebruik verskillende bewoording vir dieselfde betekenis. Die New King James Version noem dit die volharding van Job. Nuwe Lewende Vertaling bewoord dit so:  Ons gee groot eer aan diegene wat lyding verduur. Jy weet byvoorbeeld van Job, 'n man met groot uithouvermoë. Jy kan sien hoe die Here hom aan die einde goedgesind was, want die Here is vol teerheid en barmhartigheid . Die New International Version praat van Job se volharding. Dit is die standvastigheid van Job in die Engelse Standaardweergawe.
Job was geduldig, het volharding gehad, lyding verduur, groot uithouvermoë getoon en was standvastig onder intense druk.
Jakobus het geskryf oor die geduld van Job tussen die jare van 44 en 49 nC. Gelowiges het baie vervolging in die gesig gestaar. James wou hulle daaraan herinner dat uithouvermoë nodig is. Die wêreld haat Christus en daarom is enigeen wat in  Jesus glo  'n bedreiging. Die vervolging van Christene het nie in die 1ste eeu opgehou nie  . Dit het sedertdien elke eeu gegroei. Dit lyk asof Jakobus geweet het dat dit belangrik sou wees om die geduld van Job in elke gelowige se hart aan te kweek. Soos Job, het ons soms niks gedoen om te verdien om te ly nie, maar moet dit tog verduur. Ons moet aanhou om die Here te aanbid waardeur ons ook al gaan, want ons weet Hy is vol deernis en barmhartigheid. Met die  Heilige Gees se hulp kan ons volharding, uithouvermoë aan die dag lê en die geduld van Job onder enige omstandighede naboots.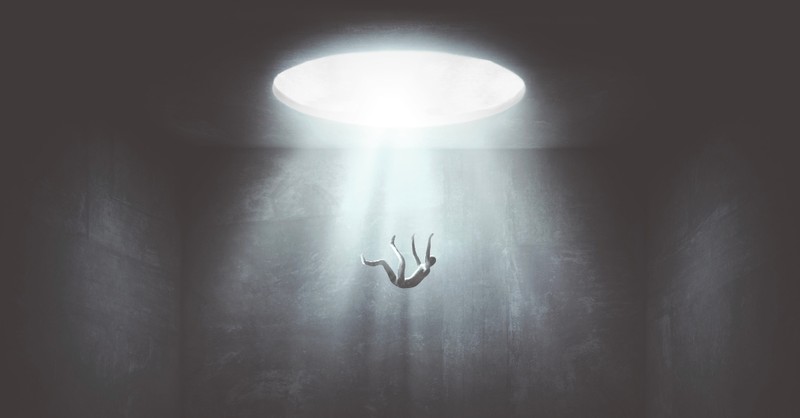 Wat het in Job se lewe gebeur?
Job was 'n man van integriteit. Hy het weggebly van die bose, en die Here was tevrede met hom. Satan het egter gedink dat die enigste rede vir Job se geduld sy voorspoed was. Satan wou daardie voorspoed verwyder en Job van God laat wegstap. God het Satan toegelaat om Job te toets.
Job se plaasdiere is gesteel, en sy plaaswerkers is doodgemaak. Sy kinders is deur 'n tornado doodgemaak. Job het opgestaan, sy kleed geskeur en sy hoof afgeskeer. Maar sy hartseer het hom nie kwaad gemaak nie. Dit het hom op die grond laat val om God te aanbid. Hy het uitgeroep: "Ek het naak uit my moeder se skoot gekom, en ek sal naak wees as ek vertrek. Die Here het vir my gegee wat ek gehad het, en die Here het dit weggeneem. Prys die Naam van die Here!" Hy het sy God geprys al wou sy omstandighede dat hy anders moes.
God was tevrede. Satan was nie en het gevra of hy Job se gesondheid kon wegneem. Job is van kop tot tone met pynlike swere getref. Job se vrou het sy onkreukbaarheid bespot en hom aangespoor om God te vloek. Job het geantwoord: "Jy klink soos 'n dwase vrou. Sal ons net goeie dinge uit die hand van God aanvaar en nooit iets sleg nie?"
Drie van Job se vriende het van die tragedies gehoor en vir Job kom kuier om hom te troos en te troos. Hulle het eers in stilte by Job gesit omdat sy lyding te groot was vir woorde.
Een vriend het gewonder oor Job se geloof. Het sy  eerbied  vir God hom nie vertroue gegee nie? Het sy lewe van integriteit hom nie hoop gegee nie? Dit is maklik om 'n ander se integriteit te bevraagteken wanneer jy nie in sy skoene is nie. Hy het geïnsinueer Job moes iets verkeerd gedoen het.
Job se ander vriend praat en teoretiseer dat as Job so  regverdig is  as wat hy dink hy is, kan hy tot God bid dat alles vir hom herstel word. Hy bedoel dit goed en hoop dat Job weer 'n beter lewe sal hê, maar hy impliseer steeds dat Job hom moet bekeer van een of ander groot oortreding.
Job se derde vriend ontken Job se aanspraak op onskuld en waag om te sê dat Job nog meer straf van God verdien het. Job beweer dat dit maklik is vir sy vriende om hom te spot. Hulle gaan nie deur hierdie verskriklike moeilikheid nie. Hy is ontsteld oor sy vriende, maar onthou dat ware wysheid en krag net in God gevind word. Sy vriende verstaan ​​hom nie. Miskien sou God hom verstaan?
Meer as 80% van die boek Job is swak raad wat Job se vriende hom gegee het. Hulle het hom vertel wat hulle in hul kop geweet het, maar deernis uit hul hart gelos. Job se vriende wou hom aan God se krag en grootheid herinner, maar hulle het nie God se genade en deernis nagevolg nie.
So, Job gaan na God en vra God om Sy swaar hand te verwyder. Hy vra ook wat hy verkeerd gedoen het en hoekom God van hom weggedraai het. Job betreur die broosheid van die mensdom. Hy smag daarna om sy krag en hoop terug te kry. Waarom moet lyding voorkom? Hoekom is pyn onvermydelik? Waarom lyk dit of die goddelose voorspoedig is en die goeies gestraf word?
Waarom was Job se geduld so belangrik?
Uiteindelik antwoord die Here en bring 'n slot tot die lang debat tussen Job en sy vriende. Wie is hulle om Sy wysheid en optrede te bevraagteken? Was hulle daar voor Hy alles geskep het? Verstaan ​​hulle die intense ingenieurswese wat in alles ingesluit het? Die Here het afgesluit deur vir Job te sê: "Wil jy nog met die Almagtige stry? Jy is God se kritikus, maar het jy die antwoorde?" ( Job 40:1-2 )
Job het vir die Here geantwoord, "Ek is niks… hoe kon ek ooit die antwoorde kry… Ek het al te veel gesê. Ek het niks meer om te sê nie. Ek weet jy kan enigiets doen, en niemand kan jou keer nie…Ek het gepraat oor dinge waarvan ek niks geweet het nie, dinge veels te wonderlik vir my…Ek neem alles terug wat ek gesê het, en ek sit in stof en as om my bekering te wys. "
Die Here was tevrede met Job se nederigheid en geduld. Hy het toe na Job se vriende gedraai en hulle bestraf omdat hulle nie akkuraat oor Hom gepraat het nie. Hulle moes berou hê oor hul gevoellose houding en wanvoorstelling van Hom en Job vra om vir hulle te bid. Job se vriende het berou gehad en Job gesmeek om vir hulle te bid en die Here het Job se vergifnis van hulle as Sy eie aanvaar. Job se geduld met hulle te midde van alles wat hy deurgemaak het, toon die ware integriteit van sy karakter en hart.
Toe het God vir Job twee keer soveel teruggegee as wat hy verloor het, insluitend familie en vriende wat teruggekom het om hom te troos en te troos vir sy vorige verliese. Hy het nog 140 jaar geleef en is dood nadat hy 'n baie vol lewe gelei het.
Wat kan ons uit die geduld van Job leer?
1. Almal het gesondig en het God se heerlikheid tekortgeskiet. Selfs wanneer ek onskuldig is aan spesifieke optrede, is my hart skuldig aan rebellie teen God. Ek is nooit perfek nie, en ek wil altyd my eie manier hê. Om met God te stry, is bloot ek wat probeer om reg te wees in my eie oë. Dis  trots .
2. Moenie jou lot met 'n ander s'n vergelyk nie. Ek is geneig om my optrede met ander te vergelyk en tot die gevolgtrekking te kom dat ek nie sal doen wat hulle doen nie. Miskien sou ek dit nie doen nie, maar ek sou iets anders doen wat net so verkeerd is in God se oë.
3. Moenie stilstaan ​​by "hoekom"-vrae nie. Die "hoekom"-vrae is te swaar vir my om te dra. Dit help my selde om vrae oor hoekom te vra. Beter maniere vir my om te reageer is:
Dit het gebeur. Wat doen ek nou, Here?
Hoe maak ek die beste hiervan?
Wat kan ek hieruit leer?
4. Onthou deernis wanneer jy 'n vriend probeer help.
Soms wil ek geregtigheid en regverdiging hê wanneer ek oor ander praat. Maar vir myself wil ek deernis hê. Ek moet sê: "God is groot," maar ook vir my naaste omgee en liefhê. Beide ideale gaan saam.
5. Bly nederig. Wanneer ek nie die Here se doen en late verstaan ​​nie (wat die meeste van die tyd is), is die beste ding vir my om 'n nederige kop te buig. Maar ek kan God se wysheid vra om deur te kom wat ek ook al nodig het om deur te kom. Sy genade, wysheid en deernis is altyd daar vir my.
Ek kan voel ek leef reg, en swaarkry kan nog kom. Jesus het gesê dat ek in hierdie wêreld probleme sal hê. Daar is egter altyd 'n keuse in hoe ek op teëspoed, teleurstellings en frustrasie sal reageer. Wanneer ek na God bly kyk, sal Hy my gesentreer hou op Sy deernis, barmhartigheid en genade, wat die beoefening van geduld baie makliker sal maak.
Selfs tydens haglike omstandighede kan ek onthou dat alles wat met of om my gebeur met 'n rede gebeur. God laat my deur alles groei. Die Gees en my  geloof  herinner my daaraan dat alles ten goede meewerk. Nie alle insidente is goed nie, maar God is altyd goed te midde van hulle.
Ja, al die ander is waardeloos in vergelyking met die oneindige waarde van kennis van Christus Jesus, my Here. Om sy ontwil het ek al die ander weggegooi en dit alles as gemors beskou, sodat ek Christus kan verkry. Filippense 3:8