Jesus was passionate about those He came to serve and save. The Gospels and Old Testament prophecies depict a Savior whose mission, and greatest joy, was turning people's hearts back to His Father.

A large part of Jesus' ministry was focused on teaching. Using parables, sermons, and even everyday situations, our Lord reminded people of God's call to be righteous and how to live that out.

Jesus went throughout Galilee, teaching in their synagogues, proclaiming the good news of the kingdom… – Matthew 4:23

However, unlike the religious leaders of the time, Jesus' goal was not to oppress and reproach, but to instruct and encourage. Sadly, that approach was considered revolutionary at the time: 

The religious leaders judged by outward appearances, but Jesus was more concerned with the heart. 

The religious leaders used their law to reprove, but Jesus used God's truth to convict.

The religious leaders sought to shame those who did wrong, but Jesus sought to restore them.

The Lord was not afraid to confront people when needed, but never sought to tear anyone down. On the contrary, He showed an "agape" love that sought the best for others. So, rather than branding someone permanently for a sin or weakness, Jesus often granted grace and another chance to do better.

Here are 4 beautiful, biblical stories where lives were renewed and God received praise. They're living proof of how our Lord discipled without condemning.

Photo Credit: ©GettyImages/leolintang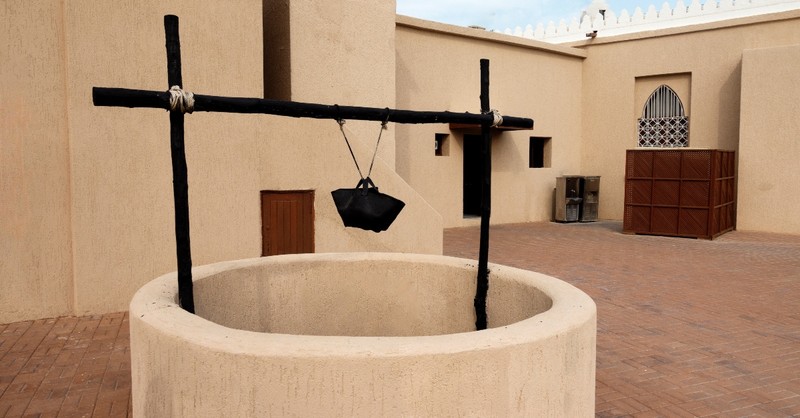 1. The Woman at the Well (John 4)
On one of His travels to Galilee, Jesus stopped by a well in Samaria. There, He met up with a woman and asked her for a drink. Accustomed to being avoided and rejected because of her nationality, she was surprised that Jesus would even speak to her.
The Samaritan woman said to him, 'You are a Jew and I am a Samaritan woman. How can you ask me for a drink?'  – John 4:9
Jesus invited her to drink the "living water" of God. He then dug deeper into her life.
He told her, 'Go, call your husband and come back.' 'I have no husband,' she replied. Jesus said to her, 'You are right when you say you have no husband. The fact is, you have had five husbands, and the man you now have is not your husband. What you have just said is quite true.' 'Sir,' the woman said, 'I can see that you are a prophet.' – John 4:16-19
Jesus was already aware of the woman's marital history and status. He asked her about it not to embarrass her, but to convince her of His divine knowledge. Jesus took time to share a new vision of worship with her, and to then reveal Himself as the Messiah. Her response was to hurry home excitedly.
Then, leaving her water jar, the woman went back to the town and said to the people, 'Come, see a man who told me everything I ever did. Could this be the Messiah?' – John 4:28-29
Jesus' gentle way of enlightening this woman led to a revival of her own faith and that of many in the village of Sychar.
Many of the Samaritans from that town believed in him because of the woman's testimony…and because of his words many more became believers. – John 4:39, John 4:41
Photo Credit: ©Pexels/Frans Van Heerden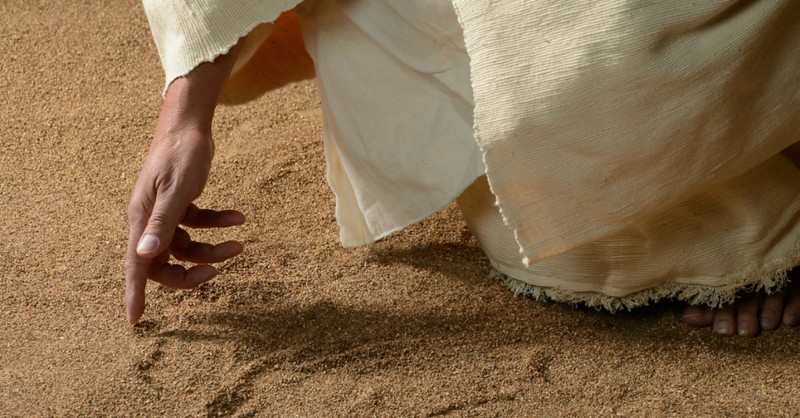 2. The Adulterous Woman (John 8)
When He was in Jerusalem, Jesus appeared in the temple, often to great crowds. But on one occasion, the gathering was smaller.
At dawn he appeared again in the temple courts, where all the people gathered around him, and he sat down to teach them. – John 8:2
The lesson was soon interrupted, however, as some of the religious leaders burst in. Their purpose seemed to be getting justice done, but they had more in mind.
The teachers of the law and the Pharisees brought in a woman caught in adultery. They made her stand before the group and said to Jesus, 'Teacher, this woman was caught in the act of adultery. In the Law Moses commanded us to stone such women. Now what do you say?' They were using this question as a trap, in order to have a basis for accusing him. – John 8:3-6a
Jesus remained quiet for a few moments as the accusing voices around Him grew louder. He knew the woman had broken the law. But He also knew the hearts of the Pharisees. His next words held no reproach of the woman, but rather a lesson for the religious leaders and any others aligned with them.
But Jesus bent down and started to write on the ground with his finger. When they kept on questioning him, he straightened up and said to them, "Let any one of you who is without sin be the first to throw a stone at her." Again he stooped down and wrote on the ground. At this, those who heard began to go away one at a time, the older ones first, until only Jesus was left, with the woman still standing there. – John 8:6-9
When Jesus finally talks to the woman, He treats her with kindness.
Jesus straightened up and asked her, 'Woman, where are they? Has no one condemned you?' 'No one, sir,' she said. "Then neither do I condemn you," Jesus declared. "Go now and leave your life of sin." – John 8:10-11
Jesus knew that acknowledging her sinful behavior was a way to guide her in a new direction. So, He offered her forgiveness and a fresh start.
Photo Credit: ©GettyImages/ginosphotos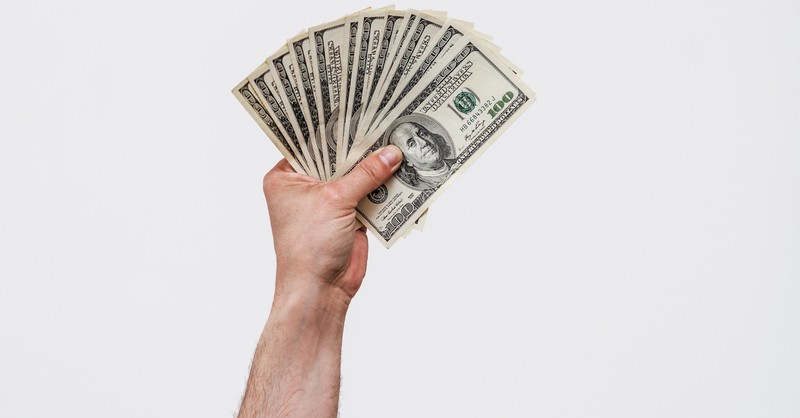 3. The Young Rich Man (Matthew 19)
Jesus was spending time in Judea on His final trip to Jerusalem, healing and talking to the crowds.
Just then a man came up to Jesus and asked, 'Teacher, what good thing must I do to get eternal life?' 'Why do you ask me about what is good?' Jesus replied. 'There is only One who is good. If you want to enter life, keep the commandments.' 'Which ones?' he inquired.
Jesus replied, 'You shall not murder, you shall not commit adultery, you shall not steal, you shall not give false testimony, honor your father and mother,' and 'love your neighbor as yourself.' 'All these I have kept,' the young man said. 'What do I still lack?' – Matthew 19:16-20
Jesus knew the young man carried pride in his heart about having status and wealth. So, He presented a challenge that must have stunned the man.
Jesus answered, 'If you want to be perfect, go, sell your possessions and give to the poor, and you will have treasure in heaven. Then come, follow me.' When the young man heard this, he went away sad, because he had great wealth. – Matthew 19:21-22
Jesus didn't give an order. Rather, He compassionately revealed a weakness in the young man and suggested a better choice. When the rich man didn't follow the advice, Jesus regretfully watched him leave, then used the interaction to train His disciples.
Then Jesus said to his disciples, "Truly I tell you, it is hard for someone who is rich to enter the kingdom of heaven. Again I tell you, it is easier for a camel to go through the eye of a needle than for someone who is rich to enter the kingdom of God." – Matthew 19:23-24
Photo Credit: ©GettyImages/todaydesign
4. Mary (John 12)
Nearing the end of His earthly ministry, Jesus went to visit His close friends Mary, Martha, and Lazarus in Bethany. They welcomed Him warmly, and celebrated His presence.
Six days before the Passover, Jesus came to Bethany, where Lazarus lived, whom Jesus had raised from the dead. Here a dinner was given in Jesus' honor. Martha served, while Lazarus was among those reclining at the table with him. – John 12:1-2
Martha's sister Mary, however, decided on a very different way to serve Jesus that night.
Then Mary took about a pint of pure nard, an expensive perfume; she poured it on Jesus' feet and wiped his feet with her hair. And the house was filled with the fragrance of the perfume. – John 12:3
This was an act of pure love. But some didn't appreciate Mary's lavishness.
But one of his disciples, Judas Iscariot, who was later to betray him, objected, 'Why wasn't this perfume sold and the money given to the poor? It was worth a year's wages.' He did not say this because he cared about the poor but because he was a thief; as keeper of the money bag, he used to help himself to what was put into it. – John 12:4-6
Jesus knew the oil she poured on him was expensive, but accepted her public display of faith and worship. Turning His attention to Judas, Jesus pointed out that it was the disciple who had the wrong priorities.
'Leave her alone,' Jesus replied. 'It was intended that she should save this perfume for the day of my burial. You will always have the poor among you, but you will not always have me.' – John 12:7-8
Jesus understood that Judas' heart was corrupted, and that he would soon be led to betray his Lord. But still, Jesus extended a measure of care to the wayward Apostle. And He used Mary's act as a way to remind the others that He was indeed the Messiah.
Jesus lived out the verse, "Speak the truth in love." (Ephesians 4:15)
His goal was not to bury anyone under condemnation, but to free them from their sin. People from different backgrounds, social classes and even nationalities had heart-changing encounters with the Lord, receiving grace for their sin and hope for their future.
If we seek Him through prayer, we can receive the same promise for ourselves today.
Recommended for You:
The Four Types of Love in Scripture and How to Experience Them Today
What Are Parables? 5 Things Jesus Teaches Us
What Did Jesus Write on the Ground?
What Jesus Means by 'Easier for a Camel through the Eye of a Needle'