What Does 'Goes Around Comes Around' Mean?
Think about the situations where you have probably heard this saying. Either you have done something wrong or someone has done something wrong to you. The implication being that since this has happened, then what you have done or what has been done to you will eventually come back around to you. If you have hurt someone eventually you will be hurt. If someone has hurt you eventually they will be hurt.
Some people might want to refer to this as karma which is part of the beliefs of those who embrace Hinduism or Buddhism. In their belief, karma is the totality of a person's actions in this and previous states of existence, viewed as deciding their fate in future existences. Let me clarify, I am strictly defining this as they would and not making a statement of agreeing with it. When you look at the definition, it is simply saying what goes around comes around.
However, let's step away from the idea of karma and now really consider the question: is "what goes around comes around" a biblical concept?
What Does the Bible Say?
Here are some verses to consider for a moment:
Exodus 21:23-24 – But if there is serious injury, you are to take life for life, eye for eye, tooth for tooth, hand for hand, foot for foot, burn for burn, wound for wound, bruise for bruise.
Matthew 7:1-2 – Do not judge, or you too will be judged. For in the same way you judge others, you will be judged, and with the measure you use, it will be measured to you.
Galatians 6:7-8 – Do not be deceived: God cannot be mocked. A man reaps what he sows. Whoever sows to please their flesh, from the flesh will reap destruction; whoever sows to please the Spirit, from the Spirit will reap eternal life.
As you read these three verses it seems that "what goes around comes around" is a biblical concept. Yet, it seems to be tied to a negative connotation. The going around and coming around is not usually of something good but of something bad, almost like judgment. At the heart of the matter is the issue of sowing and reaping so let's understand this concept better.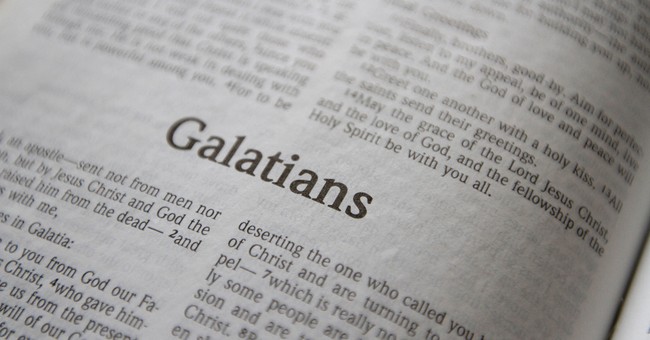 Photo Credit: ©Sparrowstock
The Truth about Sowing And Reaping
Sowing and reaping applies to things that are good and things that are bad. Charles Stanley said this about sowing and reaping:
"You reap what you sow, more than you sow, and later than you sow."
Let's consider again the Galatians 6:7-8 verse mentioned earlier because there are three truths I want to highlight:
1. God has established the principle of sowing and reaping: It's really quite simple certain actions will produce certain results. This is the way God set it up. When people talk about what goes around comes around they may not be aware they are actually referring to a principle that God has established.
2. It works for good and bad: In Galatians, notice Paul talks about sowing to please the flesh (bad) and sowing to please the Spirit (good). Each one of these things produced a result. One leads to destruction (bad) or the other to eternal life (good).
3. You don't have to fight to make it happen: Because these are laws and principles you don't have to fight to make them happen. They will exist even if you don't want to acknowledge them. Consider for example gravity. Whether you acknowledge it or not, if you walk off the edge of a cliff you will fall.
In other words, don't worry about how it happens, just know that it does.
Is This Absolute or Are There Exceptions?
Here is where this concept gets a little tricky, or…maybe interesting is a better word. Is what goes around comes around a biblical concept? In my opinion, the answer is yes—right up there with sowing and reaping. However, is this an absolute concept which means this happens 100 percent of the time? My answer here is no. There is an exception that can trump the law or the principle. That is grace and mercy.
I want you to stay with me here for a moment, because here is a truth we must also acknowledge: God does not always give us what we deserve. Consider this from the perspective of mercy and the perspective of grace.
The Perspective of Mercy
Psalm 103:10 – He does not treat us as our sins deserve or repay us according to our iniquities.
All of us have sinned and fallen short of God's standard and, rightfully so, we deserve the penalty of our actions. Yet God in his mercy often overrides the law of sowing and reaping with his mercy shown toward us. Have you ever expected to receive God's heavy hand and instead got his loving heart? This was God's mercy in action not giving you the reaping you deserved according to the sin you sowed.
The Perspective of Grace
Romans 6:23 – For the wages of sin is death, but the gift of God is eternal life in Christ Jesus our Lord.
Ephesians 2:6-8 – And God raised us up with Christ and seated us with him in the heavenly realms in Christ Jesus, in order that in the coming ages he might show the incomparable riches of his grace, expressed in his kindness to us in Christ Jesus. For it is by grace you have been saved, through faith—and this is not from yourselves, it is the gift of God
When you look through the lens of grace we find another truth. God is pouring out on you and me something we truly don't deserve. We deserved death (the proper penalty for our sin) yet God has given us eternal life, because of the riches of his grace.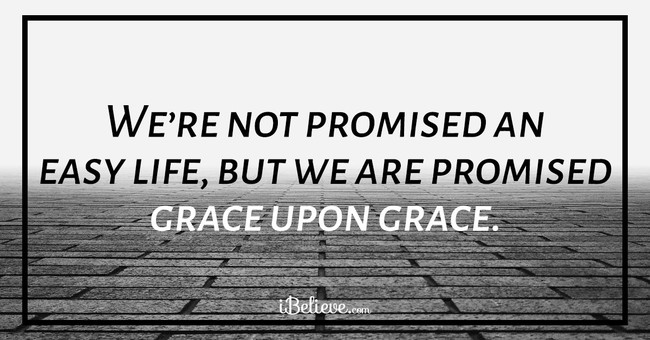 Photo Credit: ©Bethany Pyle
How Are Mercy and Grace Possible?
You might look at this and think God is violating his law…how is this possible? We just said earlier that God will not be mocked, what a man sows he reaps.
How then can God not live up to his word? The truth is he has.
It is true all sin deserves and receives death…the question is whose death? God upheld the principle and fulfilled the requirement by Christ's death on the cross. You sowed the sin, Christ reaped the punishment for it.
What you and I were doing while we were going around, Christ stepped in and took the consequence on our behalf when it was coming back around.
Because Christ stepped in, you sowed sin but reaped life. You sowed judgment but reaped forgiveness. You sowed to be condemned and yet you were set free. Everything that should have come back on you, Christ took for you and it came back on him.
We all, like sheep, have gone astray, each of us has turned to our own way; and the Lord has laid on him the iniquity of us all. – Isaiah 53:6
God made him who had no sin to be sin for us, so that in him we might become the righteousness of God. – 2 Corinthians 5:21
There are so many things that have gone around in your life and mine that should have come back around hard on us but somehow there was a cross, nails, and blood shed so that it wouldn't have to.
Final Thoughts
Is "what goes around comes around" a biblical concept and true? Yes…but not always.
Thankfully there is grace for us because of Jesus Christ. With this reality, there is only one thing left for us to do. Because God has covered many things that should have come back around to us in Christ, we should do the same for others.
If someone has wronged you and they deserve wrath, show them kindness. Treat others how God has treated you. Let's have a little more mercy, grace, love, and compassion going around. Let's have more of that going around because one day you will need it to come back around to you.
A new command I give you: Love one another. As I have loved you, so you must love one another. – John 13:34
Recommended for You:
4 Reasons 'Be True to Yourself' May Not Line Up with Scripture
What Does 'Reap What You Sow' Mean?
3 Reasons Proverbs 23:7 Says 'As a Man Thinks, So He Is'
Is 'The End Justifies the Means' a Biblical Concept?
7 Phrases Christians Like to Say That Aren't Biblical
'This Too Shall Pass' Is in the Bible, Isn't It?