The message I received from the doctors, however, was that I would have to prepare myself for surgery on my spine. This was a shattering moment for me and for a few hours things went blank as I grappled with the information I had just received.
It was then that the Lord spoke a word of faith into my heart: He challenged me to trust Him for complete healing. It was a special moment and a clear message from the Lord that I could not ignore. I, therefore, placed my complete trust in His ability to bring healing to me.
God speaks to each of us in different ways as we walk with Him through life's journey. He also speaks to us through His precious Word. There are specific moments, however, when we encounter Him in such an intimate way that the pathway of our life is drastically impacted and altered; like that moment for me at the hospital when he spoke into my desperate situation.
Consider one biblical senior citizen who had likely given up on his youthful dreams and ambitions and settled down to a quiet, nomadic life in the desert—until he had a life-changing encounter with God. That senior citizen was Moses.
Moses was intrigued by the sight of a bush clearly on fire, but somehow not burning up. As he went to take a closer look, the unusual sight before Moses in Exodus 3:1-4 probably reflected a modern-day television. He saw the visual of a burning bush, with a voice speaking from within the bush!
Through that powerful encounter, Moses became the leader of the historic Exodus, and of the deliverance God had planned for His people.
Today, as we explore Moses' unique experience with a burning bush, consider these four powerful lessons his story reveals:
Photo Credit: ©GettyImages/Orla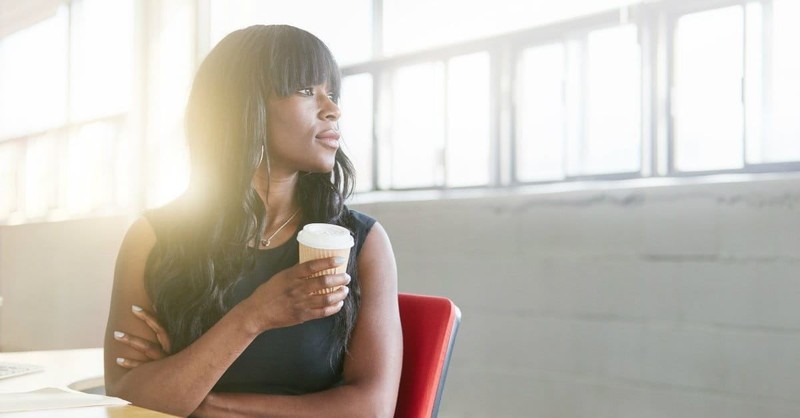 1. The Miraculous Happens in the Mundane
According to Exodus 3:1, Moses was handling his daily workload as usual that day, tending Jethro's flock. It was probably just another boring workday for him as he led the flock towards Horeb. But this was not just another workday. It was going to be a day of a truly remarkable encounter with God.
The Lord appeared to him through flames of fire at the burning bush and His voice spoke to him through the fire, while Moses was overwhelmed with reverence. That powerful moment would transform Moses' life forever!
Similarly, in Luke 2:8-14, an Angel of the Lord appeared to a group of shepherds who were in their daily workplace at night. He gave them a message that would change the course of history forever. As the Angel spoke about the birth of the Messiah, a great heavenly choir began a song of praise and the sky shone with the glory of God; probably like an amazing celestial fireworks display. What an amazing moment it was for the shepherds who were at their normal, daily work!
Even today, God looks to give us powerful encounters that could dramatically transform our life's journey. However, we need to be sensitive to His presence and His still, small voice. Unfortunately, many of us feel that God can touch us in such dramatic fashion and give us good 'contacts' only at conferences, revival meetings, and seminars. God certainly does minister to people at such events, but, don't forget God spoke to Joseph inside a humble prison. It was during his daily routine on a normal, mundane day.
God still speaks to His people in their daily routine. He spoke to Moses while keeping sheep, to Gideon while threshing wheat (Judges 6:11), and to Elisha, while plowing a field (1 Kings 19:19).
According to what I have read, Billy Graham had such an encounter on a golf course as he was preparing himself for ministry, and Mother Theresa had such a life-changing moment while on a train ride from Calcutta to the Himalayan region. What a difference it made in their lives!
God can speak to you, too—near a cooker, a computer, a mop, a canvas, a keyboard, a microphone, an exercise machine, or in any other place.
Let me demonstrate with a true story: A pastor friend was enjoying a refreshing drink at a wayside shop in Colombo, Sri Lanka one day when two visually-impaired persons knocked into him by accident. The pastor, moved by God, spoke to them, saved their contact numbers, and eventually helped them on to a bus.
As they connected in the days ahead, an idea for a church service for the visually-impaired was birthed in this pastor's heart. As a result, our church has been able to host such a service (which has now become a national event) for the past 7 years!
In the same way, God waits to speak to you in your daily routine. Be sensitive to His voice.
Photo Credit: ©GettyImage
2. God Calls You by Name
How comforting it is to understand that Our God knows and calls us by name! He says, 'I have summoned you by name; you are mine" (Isaiah 43:1). Yes, He knows you by name.
What were the first words God spoke to Moses at the burning bush? I have often asked this question when preaching or teaching from this passage. Many times, people have responded incorrectly by saying that God first asked Moses to remove his sandals. Well, that's not quite right. The correct answer is that God first called out his name…twice! He said, 'Moses! Moses (verse 4)!"
God knew Moses by name, and He knows you, too.
A young boy serving in the Lord's work was probably trying to figure out what his future in ministry would be like. He was surrounded by leadership examples that were quite disappointing. Then God spoke, and God called him by name! In fact, God probably called him by name at least 5 times that night! Samuel went on to become one of Israel's greatest Prophets. (1 Samuel 2, 1 Samuel 3:1-10).
God knew Samuel by name, and He knows you, too.
A prominent Christian leader had let down the Lord at a crucial moment and was handling a failure that could have haunted him for the rest of his life. He may have even considered giving up ministry altogether. When Jesus rose from the dead however, an angel told the ladies at the tomb, "But go, tell His disciples and Peter, He is going ahead of you into Galilee."
Peter was identified by name, and so are you.
A military leader was praying to a God he probably didn't know well, but still feared. He had also been very generous towards the poor. In response, God sent an angel one day to greet Cornelius and to prepare the way for him to hear the Gospel through Peter, resulting in a revival breaking out. It is interesting, however, that the first word the angel spoke to Cornelius was his name! (Acts 10:3).
Cornelius was called by name. You are, too.
The Bible has many more instances where God called people by their name. So friend, be assured that God knows you by name. The fact that He knows you by name, shows how personal His love is towards you. The Bible says, "Before I was born the Lord called me; from my mother's womb He has spoken my name." (Isaiah 49:1)
Not only did God call Moses by name, but He also revealed Himself by name as the great "I AM"; the God who is always present (Exodus 3:14). He is therefore present with His children at all times, in all our circumstances.
Photo Credit: ©GettyImages
3. You Can Rediscover God's Holiness
As we read Exodus 3:5-6, we note that God instructed Moses to take off his sandals, because the place he was standing on was holy ground. Faced with the awesomeness of God's holy presence, Moses hid his face in fear. Awe is defined as a reverential feeling of respect, mixed with wonder and fear, and that's certainly how Moses must have felt!
A similar life-transforming moment is found in Isaiah 6:1-6, when Isaiah experienced God's awesome, holy presence. When we experience a 'burning bush moment' with God, we will surely be in awe at His holy presence. We will find ourselves on holy ground.
The need to experience God's holy presence afresh is a definite need among God's people today.
The hymn writer Reginald Heber, captured the beauty of God's holiness in his well-loved hymn 'Holy, Holy, Holy' with lyrics like these:
Only Thou art holy; there is none beside Thee, Perfect in power, in love, and purity.
Let's seek God's holiness afresh in our lives.
Photo Credit: ©GettyImages
4. You Can Receive God's Assurance
We must remember that Moses was 80 years old in this story. In his state of awe, he presents a number of reasons why he isn't the right candidate for the job. Isn't it amazing that when we apply for a job or a scholarship, we show every reason why we should be considered favorably? Yet, when God calls us, we often give every reason why we are not suitable for the task at hand.
Due to Moses' excuses, and especially his complaint about his poor vocabulary skills (Exodus 4:10), God sent the 83-year-old Aaron along to be his spokesman (Exodus 4:14-16). What a sorry sight they would have been; two men aged 80 and 83, taking on the might of the powerful Egyptian empire!
But they were empowered by the Lord so mightily that when Moses' staff was either raised or struck on the ground, Pharaoh and his commanders were terrified!! However, before sending them on what seemed like a 'mission impossible', God gave Moses many assurances to strengthen his faith.
Here are some of God's assurances, to Moses, and to you:
1. God Sees and Hears (Exodus 3:7)
He had indeed seen their misery, heard their past cries, and was concerned about their suffering. He remains the same yesterday, today, and forever (Hebrews 13:8).
2. He Will Do Wonders (Exodus 3:20)
His wondrous works brought terror to the rulers and people of Egypt. Similarly, in our own burning bush encounters, God will reveal things that will fill us with wonder! Isn't is powerful to note that at one point, when a spirit of fear and wailing had swept all over Egypt, that not even a dog barked at a human or animal where God's people were residing (Exodus 11:7)?
3. God Gives Favor before the Enemy (Exodus 3:21)
The people of Egypt would give the Israelites lavish gifts that included gold, silver and clothing (Exodus 3:22).
4. God Gives Prophetic Signs (Exodus 3:12)
 They would be freed from slavery and worship God as prophesied. God can give us a prophetic sign too, when He meets with us.
These assurances from God at the burning bush gave Moses and Aaron the faith and courage they needed to embark on what could be termed 'the adventure of a lifetime.' It resulted in the greatest Exodus in the history of mankind—and the journey of God's people to the promised land.
Who knows what God can reveal to us in our own 'burning bush encounters!'
In closing, let me share the end-result of the 'burning bush encounter' I experienced when the Lord met with me inside the hospital. Decades later, besides the fact that I have still not had surgery on my spine, I have also had the opportunity to remain in active service in His work.
Let's listen, look for, and find God afresh at the 'burning bush!'
God bless you.