…weeping may last for the night, but a shout of joy comes in the morning. – Psalm 30:5
David experienced as many ups and downs, triumphs and sorrows as anyone in life. As a shepherd, giant-slayer, folk hero, warrior, fugitive, exile, father, and king, he had seen it all and was certainly no stranger to the unexpected and unpredictable nature of life.
But in everything, David, who is referred to in the Bible as a "man after God's own heart" (Acts 13:22), kept his eyes on the Lord. When times were tough, he cried out to God in frustration; and when God was faithful, David lifted his voice in praise.
Today, believers are encouraged by the life and transparency of David, who proved to be much more than just a warrior or king. In the joyous times, hopeless moments, and every season in between, David poured his emotions into poetry and music. We know these songs today as the Psalms.
Psalm 30:5 in particular offers insight into the promise of Jesus' resurrection, and renewal that after our darkest nights we can see joy in the morning.
Photo Credit: ©GettyImages/Boonyachoat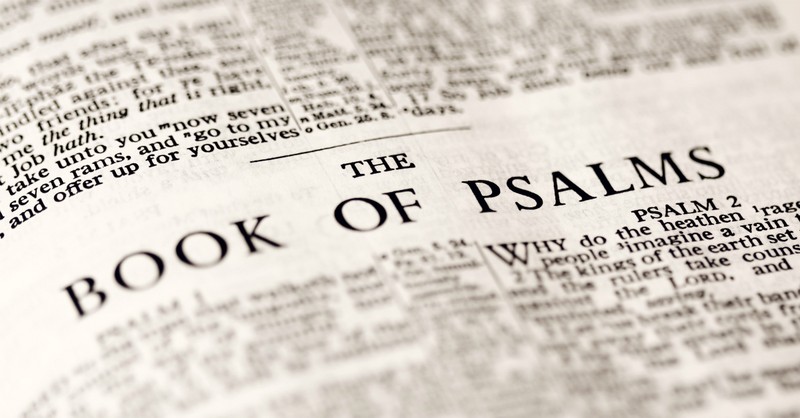 What Is the Context of "Joy Comes in the Morning"?
For years, David had been on the run from King Saul, and as a fugitive, he had faced tremendous affliction and persecution. It was in this season that David wrote some of his most honest and emotional Psalms (Psalms 51, 54, 56, 57, 59, 142).
Even though God had delivered David from the hands of his enemies, including Saul, on numerous occasions, after ascending to the throne, David grew complacent and spiritually lax, "fancying himself secure.
"Now as for me, I said in my prosperity, 'I will never be moved.'" (Psalms 30:6)
According to the Treasury of David, "when God's children prosper one way, they are generally tried another, for few of us can bear unmingled prosperity."
As David grew self-assured and satisfied during a season of prosperity, God intervened, challenging him to return his eyes the Lord. Unlike many, however, David understood that his struggle was not God trying to tear him down. Rather, God was humbling His servant and allowing him to be tested as a means of growing and strengthening him.
This, of course, aligns with the theology of James who wrote to, "consider it pure joy, my brothers and sisters, whenever you face trials of many kinds, because you know that the testing of your faith produces perseverance.  Let perseverance finish its work so that you may be mature and complete, not lacking anything." (James 1:2-4)
In the midst of David's personal struggle, when things seemed darkest and most uncertain, he wrote, "for His anger is but for a moment, His favor is for a lifetime; weeping may last for the night, but a shout of joy comes in the morning." (Psalm 30:5)
As someone who had experienced a lifetime of heartache and godly favor, David wrote from experience, knowing that any pain, anxiety, and struggle he would face in life were only temporary. In his darkest and most desperate hours, David had called out to the Lord, and God had answered. Every time!
No night lasts forever. The sun will always rise, and with the dawn comes the blessing and favor of the Father, who is hard at work to bless, strengthen, and deliver His children. David had seen this time and time again.
Life may not be perfect, comfortable, or free of pain and struggle, not even for the most faithful servant of God. But in the midst of our pain, uncertainty, and fear, God is always with us and working for us.
We may feel hopeless, discouraged, and afflicted in the moment, unable to see the light, but as Jeremiah, the prophet, wrote, "blessed are those who trust in the Lord and have made the Lord their hope and confidence. They are like trees planted along a riverbank, with roots that reach deep into the water. Such trees are not bothered by the heat or worried by long months of drought. Their leaves stay green, and they never stop producing fruit." (Jeremiah 17:7-8)
David would continue, "you have turned my mourning into dancing; you have loosed my sackcloth and girded me with gladness." (Psalms 30:11)
Photo Credit: ©GettyImages/CaseyHillPhot
What Do Different Bible Translations Say in Psalm 30:5?
"For His anger is but for a moment, his favor is for a lifetime; weeping may last for the night, but a shout of joy comes in the morning." (Psalm 30:5, NASB)
"For his anger lasts only a moment, but his favor lasts a lifetime; weeping may stay for the night, but rejoicing comes in the morning." (Psalm 30:5, NIV)
"For his anger endureth but a moment; in his favour is life: weeping may endure for a night, but joy cometh in the morning." (Psalm 30:5, King James Version)
"All you saints! Sing your hearts out to God! Thank him to his face! He gets angry once in a while, but across a lifetime there is only love. The nights of crying your eyes out give way to days of laughter." (Psalms 30:4-5, The Message) 
How Does Psalm 30:5 Connect to the Resurrection of Jesus Christ?
In many ways, the writings of David in Psalm 30 mirror the emotions of Christ's closest followers following the crucifixion.
For Christ's disciples, the death of Jesus was more than just a tragedy. It would have been a devastating blow to their confidence, their faith, and their hope for the future.
After all, their best friend and leader had just been murdered. Would they be next? What kind of fear had seized them in the moments that followed?
They had seen Jesus perform miracles. Why hadn't He saved Himself? Was He really who He said He was? Had they been following the wrong guy? What kind of doubt filled their minds in those moments in the upper room?
What would happen next? Where would they go? What did they have to look forward to now that Jesus was gone?
Hopeless. Afraid. Confused. Alone.
It was truly the dark night of the soul, and these were the emotions that certainly overwhelmed the disciples, who had not grasped the fullness of Christ's power or understood the scope of He had come to accomplish on this earth.
Even today, absent an understanding of God's power and plan for one's life, it's easy to fall into the same kind of debilitating fear, doubt, anxiety, and despair.
However, when we understand who God really is, remember what He has done for us, and recognize that the crucifixion was always meant to be followed by the resurrection, the tragedy of the cross, like any struggle we may face, becomes a temporary night with a beautiful dawn already on the horizon.
In moments like these, the words of David carry even more meaning. "Weeping may last for the night, but a shout of joy comes in the morning." (Psalms 30:5)
Well, a shout of joy did come on the morning of the third day with the ultimate resurrection of Jesus Christ, an event that would forever turn our mourning into dancing.
From that moment on, the tragedy of the cross was nullified in the joy of the resurrection, and any pain, struggle, or fear we may face is nullified in the hope we have in Jesus Christ.
As it is written:
"Blessed be the God and Father of our Lord Jesus Christ, who according to His great mercy has caused us to be born again to a living hope through the resurrection of Jesus Christ from the dead." (1 Peter 1:3)
"Where, O death, is your victory? Where, O death, is your sting?" The sting of death is sin, and the power of sin is the law. But thanks be to God! He gives us the victory through our Lord Jesus Christ." (1 Corinthians 15:55-56)
"For the message of the cross is foolishness to those who are perishing, but to us who are being saved it is the power of God." (1 Corinthians 1:18)
Photo Credit: ©GettyImages
Other Verses Related to Joy and Hardship
"But you have brought up my life from the pit, O Lord my God. While I was fainting away, I remembered the Lord, and my prayer came to You, into Your holy temple." (Jonah 2:7)
"Be joyful in hope, patient in affliction, faithful in prayer. Share with the Lord's people who are in need. Practice hospitality." (Romans 12:12-13)
"Many are saying of me, 'God will not deliver him.' But you, Lord, are a shield around me, my glory, the One who lifts my head high.I call out to the Lord, and he answers me from his holy mountain. I lie down and sleep; I wake again, because the Lord sustains me. I will not fear though tens of thousand assail me on every side." (Psalms 3:2-6)
"After you have suffered for a little while, the God of all grace, who called you to His eternal glory in Christ, will Himself perfect, confirm, strengthen and establish you." (1 Peter 5:10)
"Do you not know? Have you not heard? The Everlasting God, the Lord, the Creator of the ends of the earth. Does not become weary or tired. His understanding is inscrutable. He gives strength to the weary, and to him who lacks might He increases power. Though youths grow weary and tired, and vigorous young men stumble badly, yet those who wait for the Lord will gain new strength; they will mount up with wings like eagles, they will run and not get tired, they will walk and not become weary." (Isaiah 40:28-31)
Photo Credit: ©GettyImages/Arthit Longwilai
How Do Christians Find Hope in the Midst of Struggle?
Christians can always find hope in the promises of God and power of His name, knowing that in their darkest nights, hours of fear, and moments of greatest uncertainty, anxiety, and struggle, God is God and in control. He has a plan, and that plan is ultimately good.
"For I know the plans I have for you," declares the Lord, "plans to prosper you and not to harm you, plans to give you hope and a future." (Jeremiah 29:11)
"being confident of this, that he who began a good work in you will carry it on to completion until the day of Christ Jesus." (Philippians 1:6)
"And we know that in all things God works for the good of those who love him, who have been called according to his purpose." (Romans 8:28-29)
"Do not fear, for I have redeemed you;  I have summoned you by name; you are mine. When you pass through the waters, I will be with you; and when you pass through the rivers, they will not sweep over you. When you walk through the fire, you will not be burned; the flames will not set you ablaze." (Isaiah 43:1-2) 
A Prayer for Joy in the Morning 
"May the God of hope fill you with all joy and peace as you trust in him, so that you may overflow with hope by the power of the Holy Spirit." (Romans 15:13)
May God bless you and keep you in your darkest night and moments of greatest fear and uncertainty. May you see His face in every moment today and find hope in the promise of a most beautiful dawn that is already on its way – a morning filled with joy. Amen!