Esther Quick Facts
Esther was taken from her home and came to live in the palace along with many other girls of the harem. She was Jewish but never revealed her nationality or family background as Mordecai had advised her. God gave her great favor among all there and she soon became queen.
The book of Esther is one of only two in the Bible named for women (the other is Ruth).
It's also one of two books of the entire Bible that doesn't actually mention God's name (the other is Song of Songs). And though we don't read God's name in the story, His sovereignty and loving care are woven throughout the words and chapters.
It's set during a time when the Jews suffered much racial hatred. They had been a minority in Persia for years.
As I learned more about story of Esther from Scripture, the more my heart longed to be a woman just like her. I was 10 years old at the time but hearing the account of Esther's courage and faithfulness caused me to surrender my own life and future to whatever plans God had for my life.
Many books recount the historical and theological importance of the Jewish orphan who became a Persian Queen. While many record Esther's influence upon history, my own story was so influenced by Esther that I cannot help but share from my perspective. Who was Esther and why was she so important? Her story teaches us these valuable lessons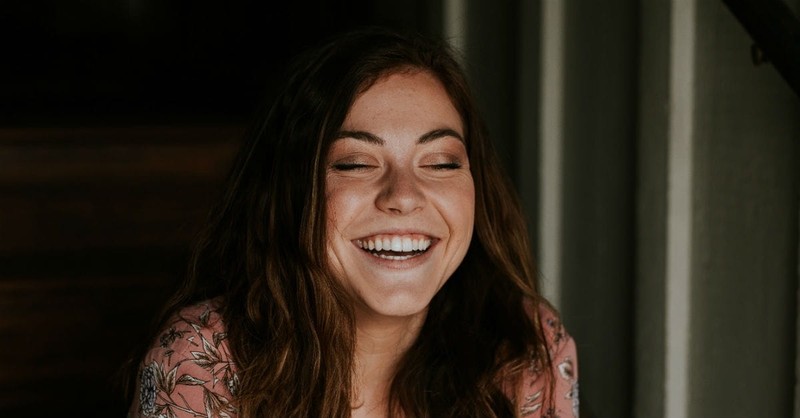 Who Was Esther in the Bible: God uses ordinary people.
Esther was born at a time when Israel was in captivity as a consequence to their disobedience to God. When Esther's parents were killed, her cousin Mordecai adopted her as his daughter. Not only was Esther an ordinary woman living in a foreign land, but she was part of a minority race held in low esteem. So much so that when later she was chosen to be queen Mordecai advised her to keep secret her Jewish nationality (Esther 2:10).
On an ordinary day God chose Esther to do through her what He had planned before she was even born. As a young girl when I learned this fact I remember thinking, If God had a plan to use an ordinary girl like Esther maybe He has a plan for my life too (Ephesians 2:10)!
First Corinthians 10:11 says, "Now all these things happened to them as an example, but they were written for our instruction…" Imagine, God penned Esther's story so that you and I could learn, not only from her example, but to also show us how He works sovereignly in the lives of ordinary people who submit to His ways.
Esther Didn't Allow Her Circumstance to Make Her Bitter
I cannot imagine the pain young Esther had to endure in her upbringing. In that tumultuous time she would have been one of many Jewish children whose parents died. Rather than becoming rebellious and resentful over her troubled life, the Bible says Esther was obedient to Mordecai as she was brought up by him (Esther 2:20).
While some people who've grown up under painful circumstances tend to question God's goodness and grow distrustful toward Him and others, Esther's heart was tender and noticeably kind toward others.
When Esther was taken for the King's beauty contest, she had no choice in the matter. Imagine, she would lose her virginity in the process and whether or not the King chose her as his wife, she would become his property––never allowed to return to her life with Mordecai (Esther 2:14). With so little control over her past or future, another woman might have reacted by turning into a control freak, but not Esther. She trusted God.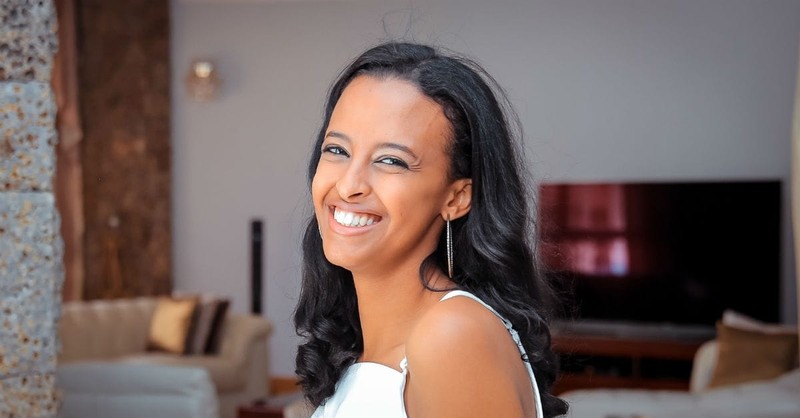 Who Was Esther in the Bible: Esther's beauty did not make her prideful.
Esther Chapter 2 confirms she was indeed a beautiful woman. Along with all of the other lovely virgins, she was given access to 12 months of pampering and treatments to enhance her beauty.
I can only imagine what cattiness would have occurred amidst the harem of virgins awaiting their one night with the king. But Esther's humble spirit shined brightly and she won favor in the eyes of all who saw her, including Hegai the king's eunuch who had been put in charge of the virgins (Esther 2:15).
When the king summoned a virgin she was allowed to bring in with her whatever she thought would make her most attractive to the king. However when Esther was summoned she took with her nothing except what Hegai advised––resulting in a positive response from the king.
4. God is Sovereign over the heart of the King.
When Esther spent the night with the king, God caused his heart to "love Esther more than all the women, and she won grace and favor in his sight" (Esther 2:17).
We can be encouraged knowing that the king's heart truly is in the hands of the Lord and He turns it wherever He will (Proverbs 21:1). These days when all eyes seem to be on politics as our only hope, we can rest in knowing that God appoints leaders and uses them to accomplish His plan––whether they are godly leaders or not. 
Romans 15:4 again reminds us to learn from biblical accounts, "Whatever written in former days was written for our instruction, that through endurance and through the encouragement of Scriptures we might have hope."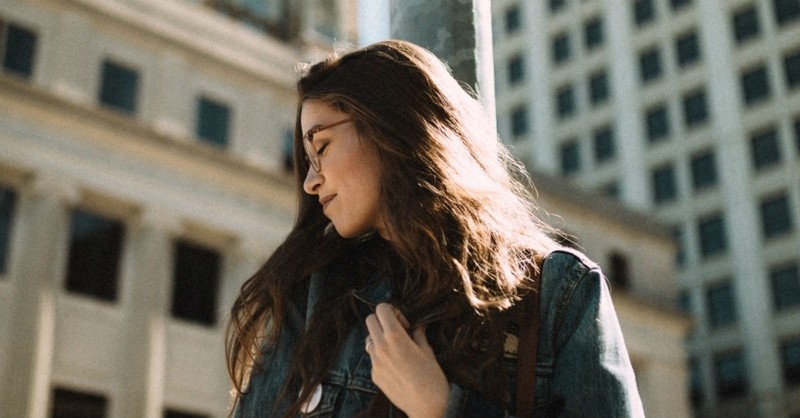 5. Esther needed older mentors.
While Esther awaited her night with the king, we observe the depth of Mordecai's love for his young cousin as he daily sought to learn of her well-being. Imagine how concerned Mordecai would have been for his beloved Esther.
Once Esther was queen, Mordecai proved to be a God-fearing man with a keen sense of discernment. He told Esther about a plot to kill the king that he'd uncovered, which saved the king's life (Esther 2:21-21).
When Mordecai learned of a another plot to annihilate the Jews, he asked Esther to implore the king to step in. When out of fear she declined, Mordecai helped her realize the reason God choose her to be queen.  He said, "If you keep silent at this time, relief and deliverance will rise for the Jews from another place, but you and your father's house will perish. And who knows whether you have not come to the kingdom for such a time as this" (Esther 4:14).
Titus 2 calls the older to teach the younger, which means God's plan is and has always been to mentor the next generation how to discern and follow His ways. Wherever you find yourself in life, learn from Esther's example to look to wiser, godly mentors to guide you through uncharted waters with eyes on Christ. And from Mordecai's example don't forget there's always someone younger than you who needs to learn from your wisdom as well.
6. To be courageous was not her first response to God's Call.
Remember Dave, the children's pastor from whom I first learned the story of Esther around the campfire? He took extra care to recount Esther's initial response was not one of courage. For some reason her reluctant inclination makes her––well, real.
I love knowing that this heroine first reacted how I'm pretty sure I would have responded too. She needed a nudge from Mordecai to rethink her tendency to play it safe. And I'm pretty sure I'd need the same kick-in-the-pants should I face a similar situation––how about you?
Who Was Esther in the Bible: Esther knew where to find her strength.
Once Esther took to heart Mordecai's words of reason she realized her rise to royalty had nothing to do with her beauty or God granting her a comfortable life. Instinctively Esther knew to turn to God for her strength. She replied, "Go, gather all the Jews…and hold a fast on my behalf…I and my young women will do the same" (Esther 4:15-16).
8. Esther waited on God's timing.
Rather than jumping into action, Esther spent time in prayer, fasting, and waiting for God to direct how and when to approach the king. Unbeknownst to her as Esther and Mordecai prayed, God was at work on the king when one night he couldn't sleep.
God used the king's sleeplessness to cause him to call for the chronicles to be read. In this reading the king was reminded of Mordecai's hand in saving his life. Which launched the king toward events that would honor Mordecai and pronounce an edict that allowed the Jews to protect themselves from annihilation.
Waiting on God's timing is often difficult but His timing is always perfect. Esther's story reminds us to watch, pray and trust that God is at work even in causing sleepless nights to those for whom we pray. Doesn't knowing how God sovereignly works according to His timetable give you a sense of trust in His providence and provision?
9. Esther loved her people more than her own life.
"If I die I die" (Esther 4:16). Esther couldn't have known how her powerful words of surrender would resonate down through the ages. Her love for God and for her people took precedence  over her love for her own life.
When my children's pastor spoke those notorious words my heart beat hard in my chest as I pondered, Would I have the courage to say those words should God call me to a similar circumstance? I hoped it would be so, I prayed it would be so.
How about you? Does Esther's example stir in your heart a longing for her type of courage? Realize that her first response was not so courageous, but with words from her mentor and trust in God's providence, she resolved to do God's will. In the same way God can inspire you to live with such resolve.
10. Esther's Influence lives on.
Esther is one of only two books of the Bible named after a woman. An orphaned minority living in a foreign land. An ordinary woman who God raised up to be a Persian queen for a purpose she never could have imagined. And the same God has plans for your life as well (Jeremiah 29:11-13)!
Through Esther's resolve to trust in God, she influenced the king and saved her people. Her courage was celebrated by a feast of Purim and a decree went out from that day on, "these days of Purim should be remembered and kept throughout every generation" (Esther 9:28).
To this day Purim is observed by Esther's people. Her story inspires readers to trust God's providence to sovereignly accomplish His plan through anyone who surrenders to His will and His ways.
As a little girl seated around the campfire so many years ago, God used Esther's story to inspire me to respond to God's call on my life. To this day one of my favorite messages to teach at women's events is from the story of Esther's life.  I pray God inspires you as well. Oh that each generation of Christ followers would learn from Esther's resolve to live for God's purpose and have the courage to say, "If I die I die," but I will serve Christ.
Rhonda Stoppe is a pastor's wife, speaker, and author. As the NO REGRETS WOMAN, Rhonda has more than 20 years experience of helping women live life with no regrets. Through humor, and honest communication, she helps women build NO REGRETS LIVES by applying sound teaching from Scripture. Rhonda appears on radio programs, speaks at women's events, MOPs, and homeschool conventions throughout the nation. Rhonda Stoppe's book Moms Raising Sons to be Men is mentoring thousands of moms to guide sons toward a no-regrets life. Her new book Real-Life Romance – Inspiring Stories to Help You Believe in True Love is helping countless women build no-regrets marriages. 
If you enjoyed this study of Esther, try these similar articles about others in the Bible!
Who Was Peter and Why Was He So Important?
Who Was Melchizedek and Why Was He So Important?